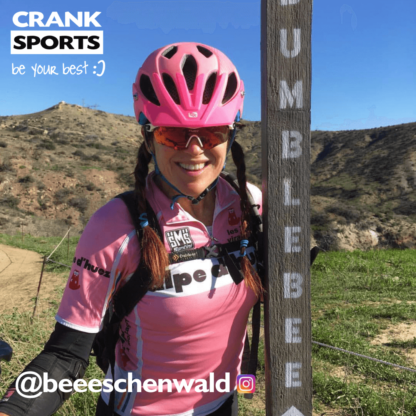 Bee Eschenwald
Sport: Cycling
State: California
About Bee
I have been an endurance athlete most of my life and have competed in over 100 triathlons, including 15 Ironmans. I started racing semi-pro in Cycling in 2004 and now obsessed with Mountain biking! I currently coach swimming at all levels.....age groupers for Aquazot Swim Club, JSerra Catholic High-School and I own Capo Masters Swim Club
I use e-Gel as my main fuel and all of the flavors are equally Yummmie! I am not particular about which one I grab, but I try to match it to my outfit. :o) The ingredients in e-Gel have always allowed me to endure all my long distance events.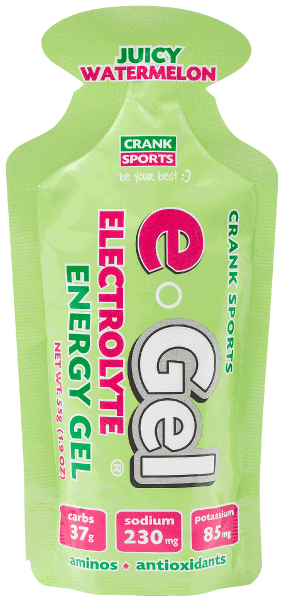 e-Gel has half the sugars of GU and other leading energy gels and it's the only Electrolyte Energy Gel with 4 times the sodium and double the potassium. And, with 150 carbohydrate calories, e-Gel packs 50% more energy than most competing energy gels. Get more energy, no sugar BONKS and complete electrolyte replacement to avoid cramping and injuries!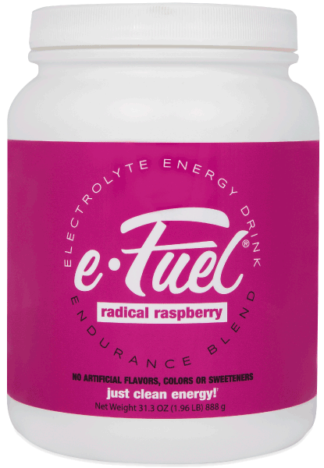 e-Fuel is low sugar and loaded with complex carbohydrates for sustained energy along with antioxidants and balanced electrolyte replacement. Gluten free and NO artificial flavors, colors or sweeteners … Just Clean Energy!