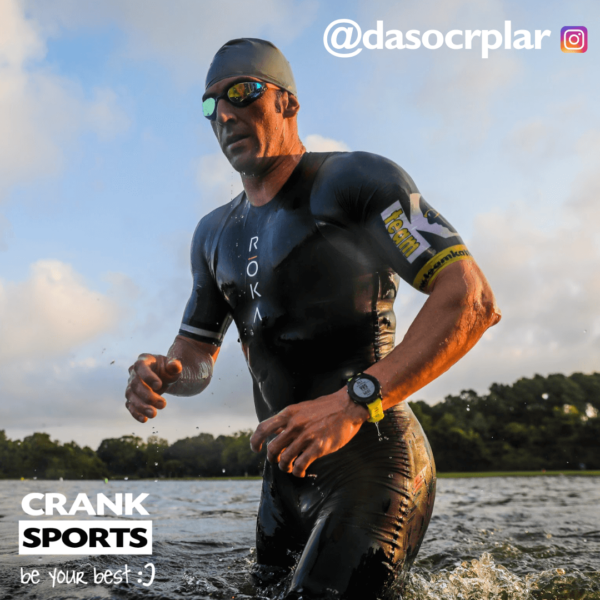 Dan Jones
Sport: Triathlon
State: South Carolina
About Dan
One of the things I learned very quickly, like most triathletes, is that nutrition is one key aspect of anyone's performance. I started using Tailwind with water as my primary source of bike nutrition and GU gel packets for bike/run. After going, second, first, first in my age group in my first three races in a local County Sprint series and winning the AG overall series and Top 10 at my first OLY race I decided it was time to hire a coach at the beginning in 2018 and get my nutrition squared away in preparation of more racing and longer distances. I wanted to avoid a caffeine-based solution and find a clean product that was optimized for performance. After conducting a lot of research on my own I came to Crank Sports. I was very impressed with the simplicity and the thought behind the product. I'm fortunate enough to be around some very talented triathletes in the Charleston, SC area. I have never once had an experience other than pure satisfaction with Crank Sports products. Consistency is vital. Being able to train day in and day out knowing that I have a product that will allow me to perform my best at any moment, anytime, anywhere is invaluable. PRs: Running: 5K: 17:57, 10K: 38:12, 13.1: 1:25:34, 26.2: 3:08:28 Triathlon: Sprint: 1:00:12, Olympic: 2:05:18, 70.3: 4:48:52
e-Gel: Juicy Watermelon and Mountain Rush. They go down smooth, keep me moving effortlessly, and taste great. e-Fuel: Mountain Rush and Tropical Blast. Same as the e-Gel. I love them on the bike and at the pool. Keep me performing at a high level and let me do the work with nothing but positive side effects.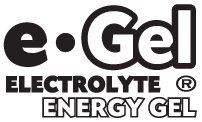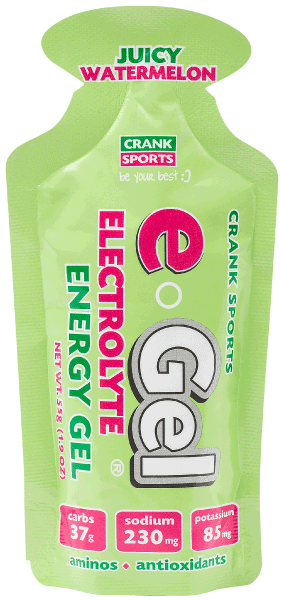 e-Gel has half the sugars of GU and other leading energy gels and it's the only Electrolyte Energy Gel with 4 times the sodium and double the potassium. And, with 150 carbohydrate calories, e-Gel packs 50% more energy than most competing energy gels. Get more energy, no sugar BONKS and complete electrolyte replacement to avoid cramping and injuries!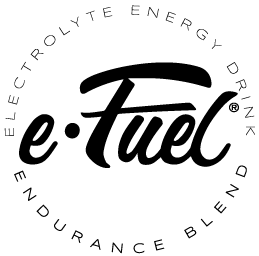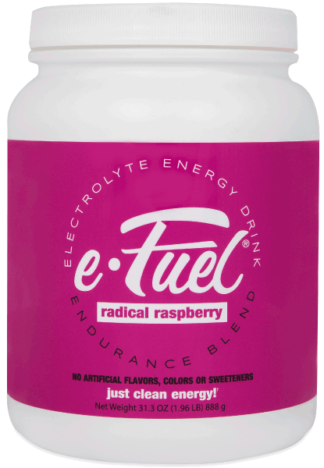 e-Fuel is low sugar and loaded with complex carbohydrates for sustained energy along with antioxidants and balanced electrolyte replacement. Gluten free and NO artificial flavors, colors or sweeteners … Just Clean Energy!