e-Gel Flavors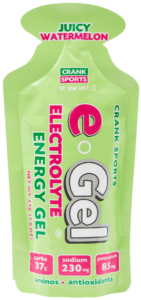 Juicy Watermelon
Flavor Description
The name says it all … and you're going to absolutely love it!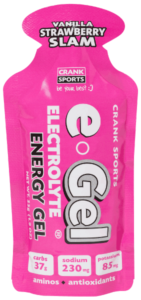 Vanilla Strawberry Slam
Flavor Description
Vanilla Strawberry Slam e-Gel is clearly one of our best sellers as people seem to really like it's creamy consistency and flavor. However, if you tend to prefer more tart flavors then this one might not be for you (try the Cherry Bomb).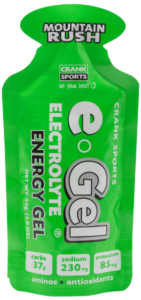 Mountain Rush
Flavor Description
Mountain Rush is a favorite of many e-Gel users. Many say it tastes like Key Lime – but it's not too tart, in fact it is probably the lightest tasting of all of the e-Gel flavors. If you haven't tried the Mountain Rush – you need to.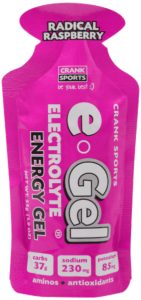 Radical Raspberry
Flavor Description
You asked for it, so we made it!! Our best selling flavor of e-Fuel (our sports drink), now available as an energy gel.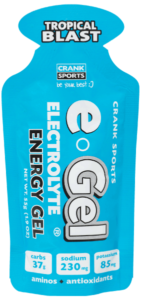 Tropical Blast
Flavor Description
Tropical Blast e-Gel is a blend of fruit flavors – not too sweet, not too tart. Similar in taste to a fruit punch.
Cherry Bomb
Flavor Description
Cherry Bomb e-Gel is a little more tart than the other e-Gel flavors. If you don't like your gel sweet and you want a little kick – try the Cherry Bomb.
---
e-Gel Customer Testimonials
Real Stories from Real Customers …
Maricopa, ArizonaSport: Running
---
Houston, TexasSport: Running
---
Springfield, IllinoisSport: Running
---
Oklahoma City, OklahomaSport: Running, Triathlon
---
Houma, LouisianaSport: Running and Triathlon
---
Big Bear City, CaliforniaSport: Triathlon
---
Waynesboro, VirginiaSport: Triathlon
---
Marietta, GeorgiaSport: Ultra Running
---
Battle Creek, MichiganSport: Running
---
Cleveland, OhioSport: Hockey
---
Livermore, CaliforniaSport: Ultra Running
---
Lakewood, CaliforniaSport: Running
---
Glendale, ArizonaSport: Triathlon
---
Burns, OregonSport: Cycling, Mountain Biking
---
Burtonsville, MarylandSport: Adventure Racing
---
Dunwoody, GeorgiaSport: Triathlon
---
Columbia City, IndianaSport: Running
---
Pasadena , CaliforniaSport: Basketball
---