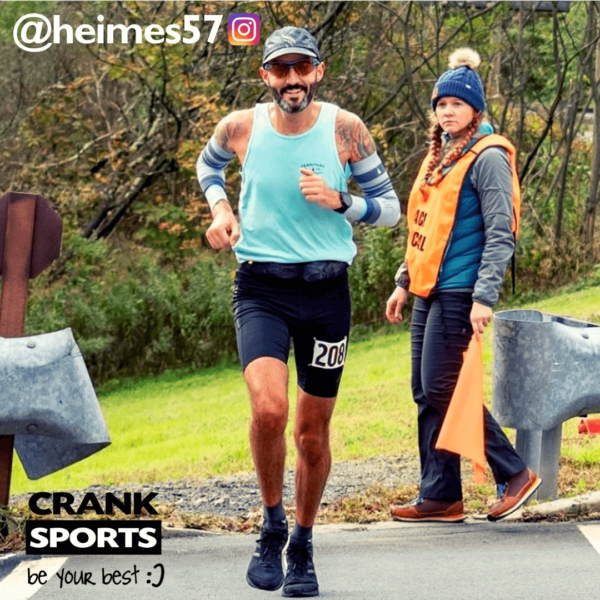 Michael Heimes
Sport: Running
State: Pennsylvania
About Michael
I'm a 40-year-old Web Designer & Developer who (possibly foolishly) trains as much like a professional runner as I can. In 2014 I left a demanding profession with long hours to completely change careers and work independently. A huge reason was running. Waking up at 4am to barely get to work on time then getting home at close to 7pm made proper training impossible. I came into the sport late at 35 after barely running since 10th-grade track and XC. The clock was ticking, I knew I enjoyed running and racing, and I wanted to see what I was capable of. My focus is road marathons and trail ultramarathons.

In 2016 I started to ramp things up and late that year it all started to come together. After that, I enjoyed an 11 race podium streak that included 5 wins (one at a Western States Qualifier), 2nd at a road marathon, 2nd at an RRCA State 50k Trail Championships, and 3rd at an RRCA state 50 Mile Championship.

But my crowning achievement so far was my 4th place overall finish and 1st masters at this past JFK 50 Miler. The field was stacked before a few guys from the canceled North Face 50 Mile Championships jumped in. Despite some of the worst trail conditions in the races 56-year history, my 6:04:03 is the 53rd fastest time out of 28,358 finishes, an as a single performer I am ranked 41st out of 14,405 finishers. And this is at the biggest and oldest Ultra in th3 country!

And I feel like I'm only getting started. My 2019 will be possibly the USATF 50k National Championship at Caumsett, the Boston Marathon, Western States 100, and a return to JFK to not only break 6 hours but go for the Masters Record!
I have been using e-Gel for years and currently have 3 boxes in my closet for 2019. I'm always singing the praise. I like the value as I was previously a GU Roctane user. It's no comparison when it comes to the even MORE ingredients and price per calorie. I don't have to take salt very often if at all. I like the flavors and variety of flavors never gets old. The proof is when I ate 33 of them at the Vermont 100 where I came in 4th place! They simply keep me moving, keep my energy up, I feel satiated, and I've had great success using them.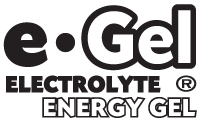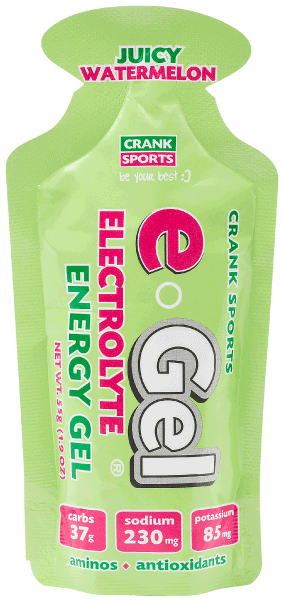 e-Gel has half the sugars of GU and other leading energy gels and it's the only Electrolyte Energy Gel with 4 times the sodium and double the potassium. And, with 150 carbohydrate calories, e-Gel packs 50% more energy than most competing energy gels. Get more energy, no sugar BONKS and complete electrolyte replacement to avoid cramping and injuries!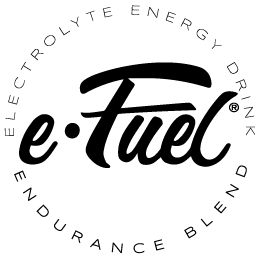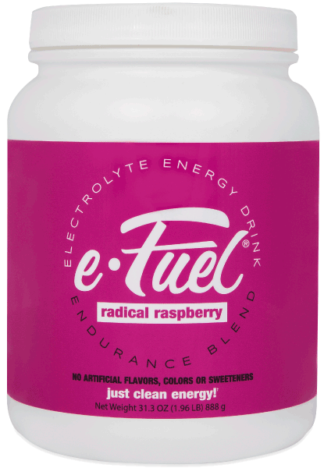 e-Fuel is low sugar and loaded with complex carbohydrates for sustained energy along with antioxidants and balanced electrolyte replacement. Gluten free and NO artificial flavors, colors or sweeteners … Just Clean Energy!