Jonathan Schmidt
Sport: Triathlon
State: Florida
About Jonathan
I was dragged into running (half kidding—literally dragged to some degree :) ) when I was entering high school and my mom told me I needed to do a sport to keep me balanced/grounded. Since our high school didn't have varsity sports, I joined the cross-country team at our district high school and found a passion that lives today. I started running a 5K at 28 minutes—dead last—and improved by 11 minutes my first year. From there it ignited my love for running and I stuck with it in college at the University of Florida.

This turned into fitness maintenance while I developed my professional career but then I found a new love—endurance training. My passion has always been teaching others what I learn and started running marathons, enjoying earning more about the science of fitness. From there, I realized it was time for a new challenge and took up triathlon, specifically the Ironman distance. While doing so, I found a coach who's now my good friend/mentor and he has taught me so much, including introducing me to e-Gel and e-Fuel following many gastro struggles with Gatorade. He knew I needed a new fueling strategy and since I started doing e-Fuel/e-Gel for the full distance triathlons, I've improved tremendously, cutting my bike split specifically.
I use e-Gel and e-Fuel religiously. It keeps my stomach in check but gives me the nutrients I need. I literally could drink it all day long and having been a long-time Gatorade fan, I admittedly was hesitant to switch. Once I did, however, it just works. While biking for 6 hours in aero position, you need something that's easy on your stomach. I suffer from many gastro issues already (genetic—my mother has Celiac and acid reflux as well) so for me—these products are simply game changers.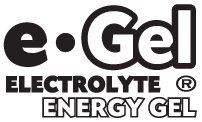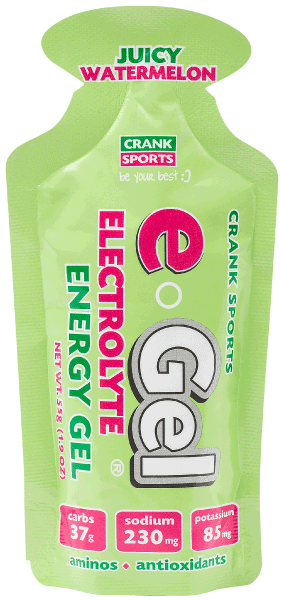 e-Gel has half the sugars of GU and other leading energy gels and it's the only Electrolyte Energy Gel with 4 times the sodium and double the potassium. And, with 150 carbohydrate calories, e-Gel packs 50% more energy than most competing energy gels. Get more energy, no sugar BONKS and complete electrolyte replacement to avoid cramping and injuries!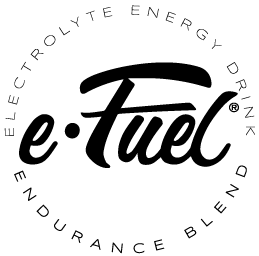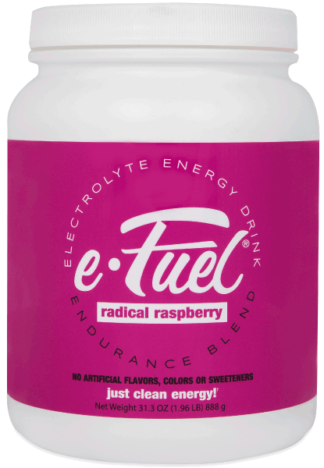 e-Fuel is low sugar and loaded with complex carbohydrates for sustained energy along with antioxidants and balanced electrolyte replacement. Gluten free and NO artificial flavors, colors or sweeteners … Just Clean Energy!