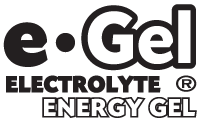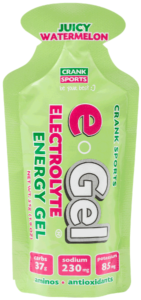 e-Gel has half the sugars of GU and other leading energy gels and it's the only Electrolyte Energy Gel with 4 times the sodium and double the potassium. And, with 150 carbohydrate calories, e-Gel packs 50% more energy than most competing energy gels. Get more energy, no sugar BONKS and complete electrolyte replacement to avoid cramping and injuries!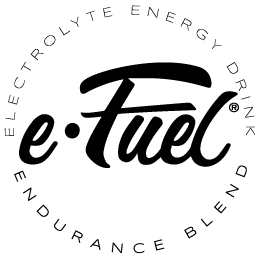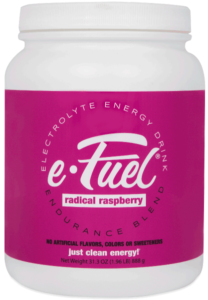 e-Fuel is low sugar and loaded with complex carbohydrates for sustained energy along with antioxidants and balanced electrolyte replacement. Gluten free and NO artificial flavors, colors or sweeteners … Just Clean Energy!
---
---
Our customers tell it best…
Shawn Smith
"At the USA Cycling Marathon Championships it was a 58 mile course and temps around 80-84. ... I raced to a 3rd place on only 2 bottles of e-Fuel and 2 e-Gels. No way around it. This product works and is fueling you can trust." ...
continue reading
Gainesville , FloridaSport: Cycling
---
Vicki Griffin
"I am an Ironman distance, age grouper triathlete trying to qualify for Kona. Nutrition has always been a struggle... stomach issues, etc.... I used e-Fuel and e-Gel on my last 70.3, had no stomach issues, and won my age group." ...
continue reading
Leawood, KansasSport: Triathlon
---
Kathy Murgas
"A friend recommended e-Gel years ago. I tried it, loved it, and 65 marathons (including 1 in each of the 50 states), I am still using it. I've changed the way I train, the shoes and wear, the clothes I wear, but never the gel I use." ...
continue reading
Dallas, TexasSport: Running & Cycling
---
David Ball
"I've been using e-Gel for 2 years exclusively and will not go with anything else....I qualified for Boston with a 3:18:16 and felt great. One e-Gel 15 minutes before the race and one at miles 6, 12, 18, and 23 mile marks and then the last three miles were my fasted splits" ...
continue reading
Oklahoma City, OklahomaSport: Running, Triathlon
---
Adam Lecompte
"This is by far the best energy gel product on the market, and I have been through them all. I have had nothing but positive training and racing experiences with this product. I trained on and used e-Gel in a half half marathon and busted a 1:32.44! My personal best of 5 half marathons. The sustained energy is incredible! I absolutely love this product." ...
continue reading
Houma, LouisianaSport: Running and Triathlon
---
David Brumley
"I am an immunodeficient triathlete who has gone through just about every product on the market. My body has difficulty with nutrition absorption and GI distress. After a successful long bike ride (6 hours) without problems during or after I used it on my next race. The results were amazing. My first AG win without any issues or drop in energy late into the race." ...
continue reading
McKinney, TexasSport: Triathlon
---