Simple Sugars vs. Complex Carbs
All carbohydrates are NOT created equal. Selecting the right carbs can allow you to uptake double the energy from your nutrition products.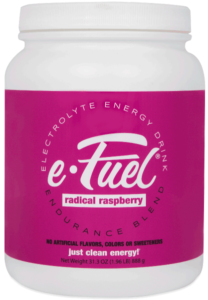 e-Fuel is low sugar and loaded with complex carbohydrates for sustained energy along with antioxidants and balanced electrolyte replacement. Gluten free and NO artificial flavors, colors or sweeteners … Just Clean Energy!